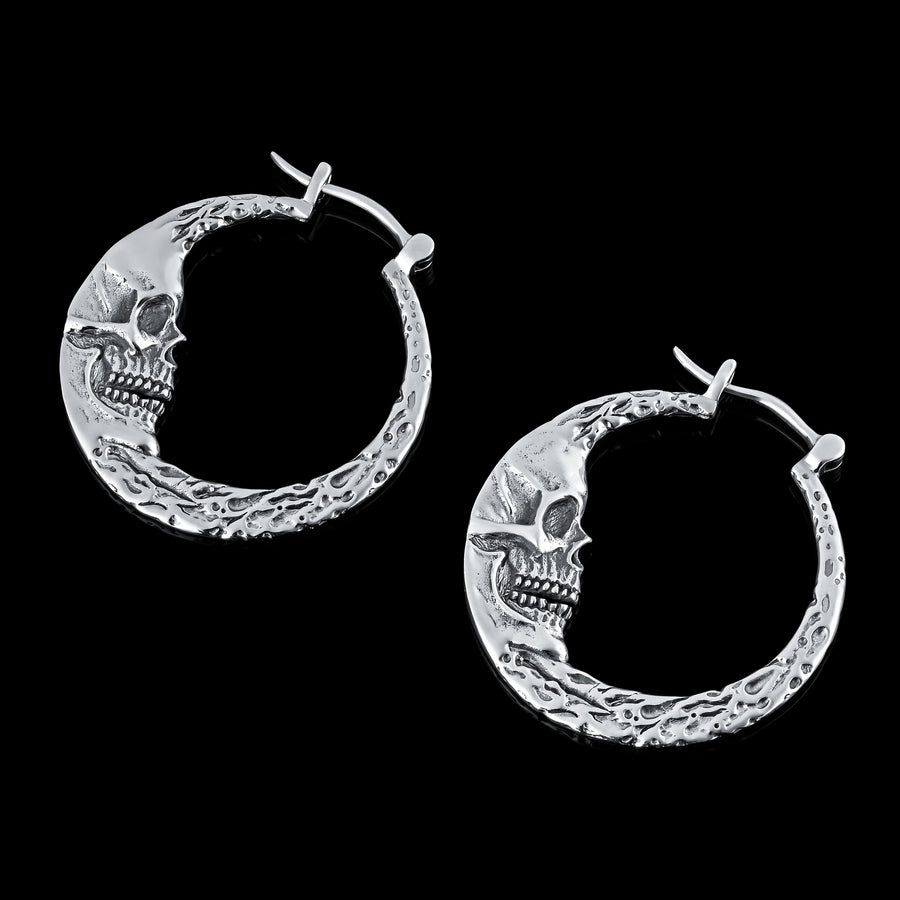 Blur the line between dream and nightmare with these crescent moon and skull earrings — sleep tight!


Handcrafted Sterling Silver. Set of two.
Note: Earrings, including earring pendants, are non-returnable for hygiene and safety reasons.
Handmade for Heavy Metal Hearts
Etah Love is the hell-raising sister of Clocks and Colours. Each piece is handmade for heavy metal hearts, featuring detailed motifs carved from sterling silver by master artisans.
See the Goods